Accessories, Case Fans
CORSAIR ICUE SP120 RGB Elite 120mm Cabinet Fan With Lightning Node Core Triple Pack (Black)
---
₹7,999
In stock
CORSAIR ICUE SP120 RGB Elite 120mm Cabinet Fan With Lightning Node Core Triple Pack (Black)
The CORSAIR iCUE SP120 RGB ELITE Performance Triple Fan Kit boasts eight bright, individually addressable RGB LEDs on each fan, for a vivid RGB lighting upgrade for any PC.
CORSAIR AirGuide Technology
CORSAIR iCUE SP120 RGB ELITE series fans utilize anti-vortex vanes to direct airflow and concentrate cooling, improving cooling whether used as intake, exhaust, or mounted to a liquid cooling radiator or heatsink.
Mesmerizing RGB Lighting
Eight Individually Addressable RGB LEDs line the central fan hub and diffuse outwards through the semi-opaque fan blades for a subtle and elegant glowing effect.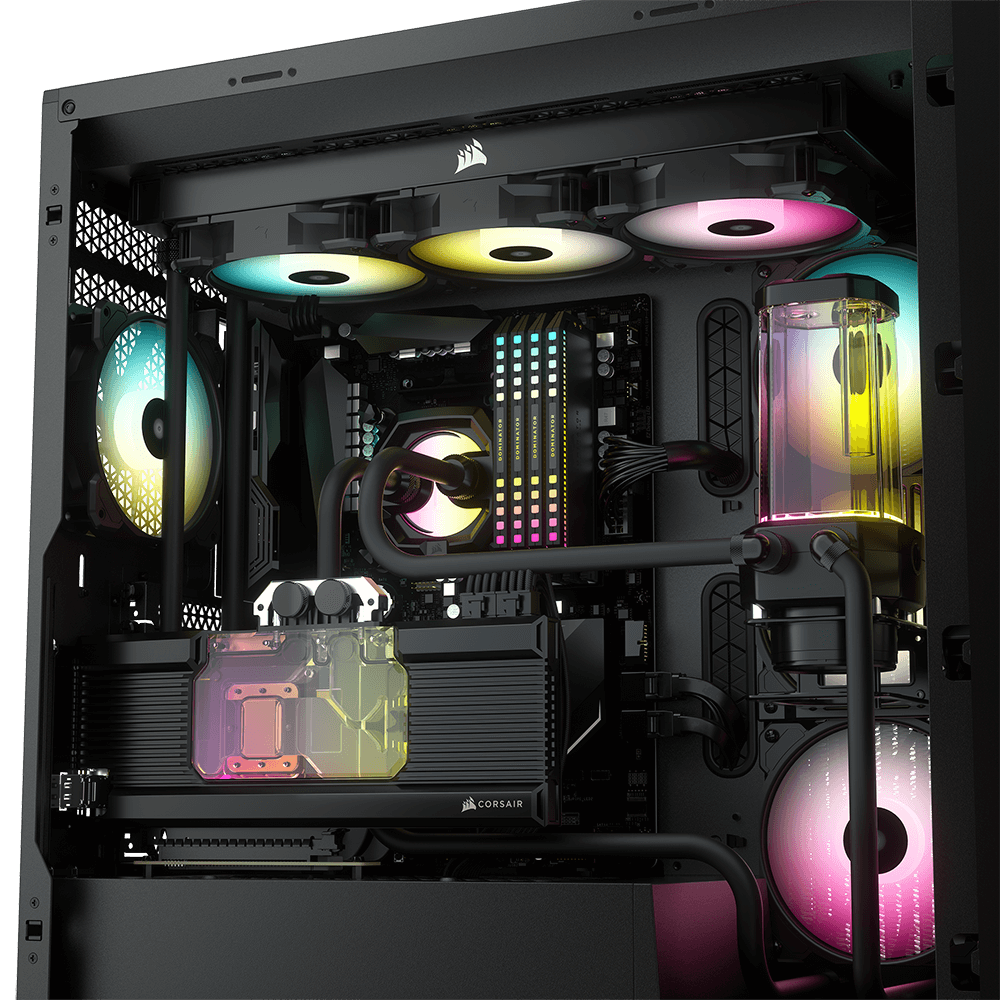 Low-Noise, High-Performance
With noise levels as low as 7 dBA, the SP RGB ELITE's translucent fan blades provide ample airflow while still letting your RGB lighting shine through.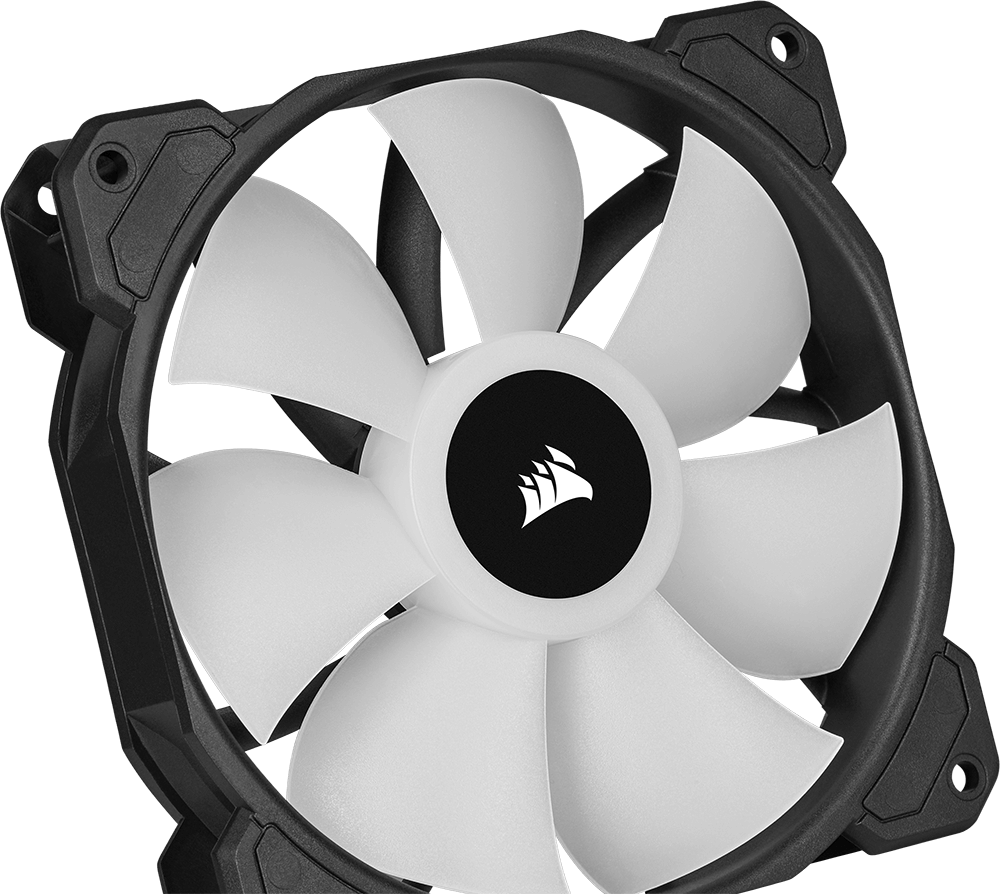 | | |
| --- | --- |
| Model | CO-9050109-WW |
| DIMENSIONS | 120 x 25mm |
| STATIC PRESSURE | 1.46mm-H20 |
| RPM RANGE | 400-1,500 |
| CONTROL STYLE | PWM |
| AIRFLOW (MAX) | 47.7 CFM |
| NOISE LEVEL (MIN) | 7 dBA |
| Warranty | 2 Years |
Brand
CORSAIR
CORSAIR is a leading global developer and manufacturer of high-performance gear and technology for gamers, content creators, and PC enthusiasts. From award-winning PC components and peripherals, to premium streaming equipment, smart ambient lighting, and esports coaching services, CORSAIR delivers a full ecosystem of products that work together to enable everyone, from casual gamers to committed professionals, to perform at their very best.