Cooler Master Storm Wireless Gamepad (Black)
The Cooler Master Storm Controller is an extremely versatile controller with multi-device connectivity, 40-hour battery life, and an ergonomic hand-sculpted design to make it the next great addition to your gaming setup.
The Cooler Master Storm Controller is Cooler Master's latest entry into the growing ecosystem of products that complement the ever-changing landscape of gaming on-the-go. As technology standards continue to evolve, peripherals are also adapting to the new technological challenges and demands of the market. Gaming anywhere, at any time is more popular than ever, and the Storm Controller is the first entry of a new family of products from Cooler Master that aim to provide unique, innovative products that enhance your technological lifestyle.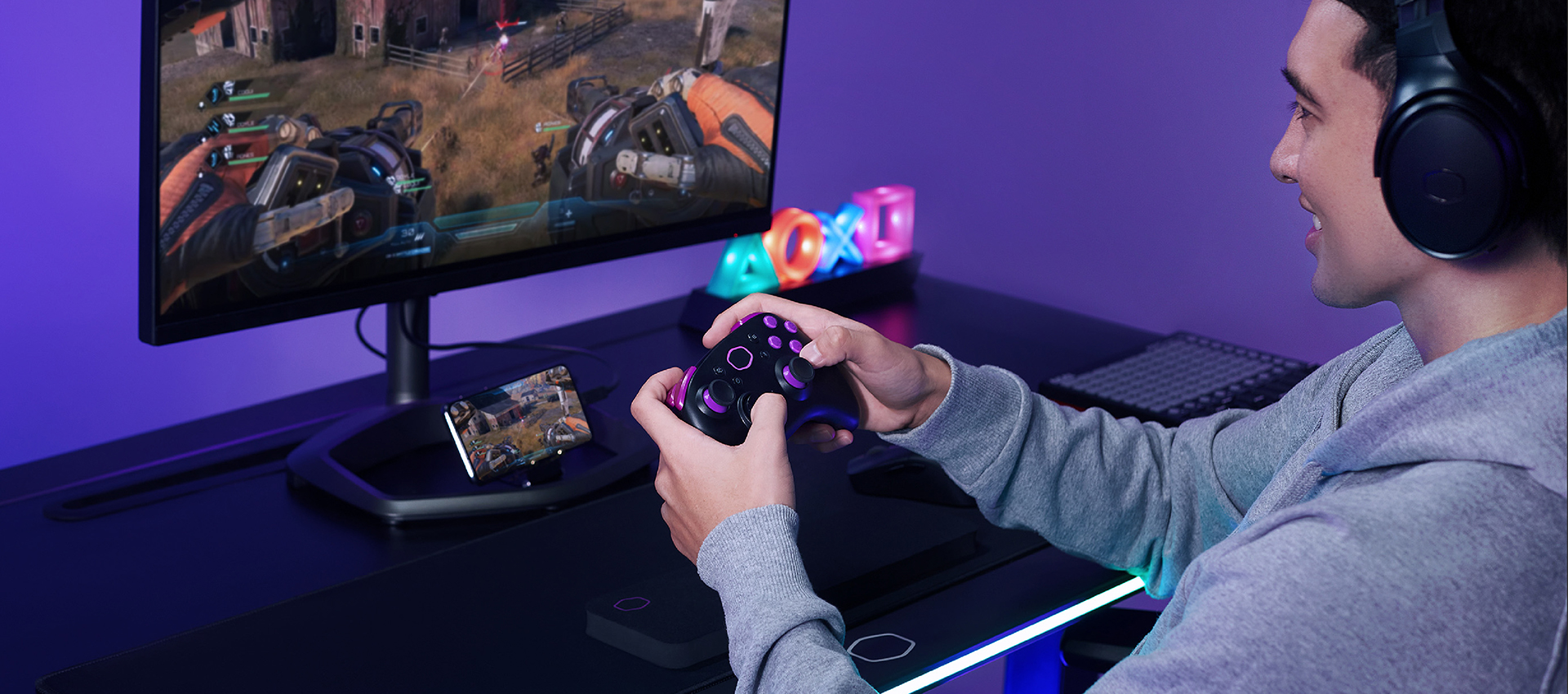 Multi Device Connectivity
Pair up to four devices and easily swap between them with a press of a button. Use the Cooler Master Storm controller as your main gaming peripheral for your devices and enjoy the convenience of swapping between them seamlessly.
Wired / Wireless Connectivity
With wired and wireless connectivity options, you're free to use the Cooler Master Storm controller in any situation you want. Enjoy the freedom and convenience of wireless with Bluetooth connectivity, and switch connections with the press of a button. Or instantly connect by using the wired mode and charge the controller at the same time through the USB-C port. Battery life is stellar too with up to 40 hours of battery life on a single charge.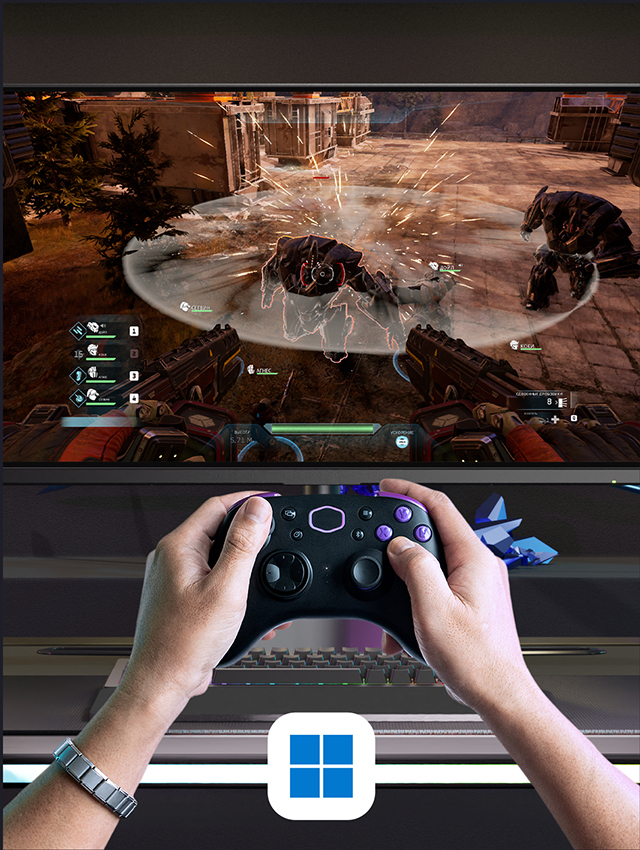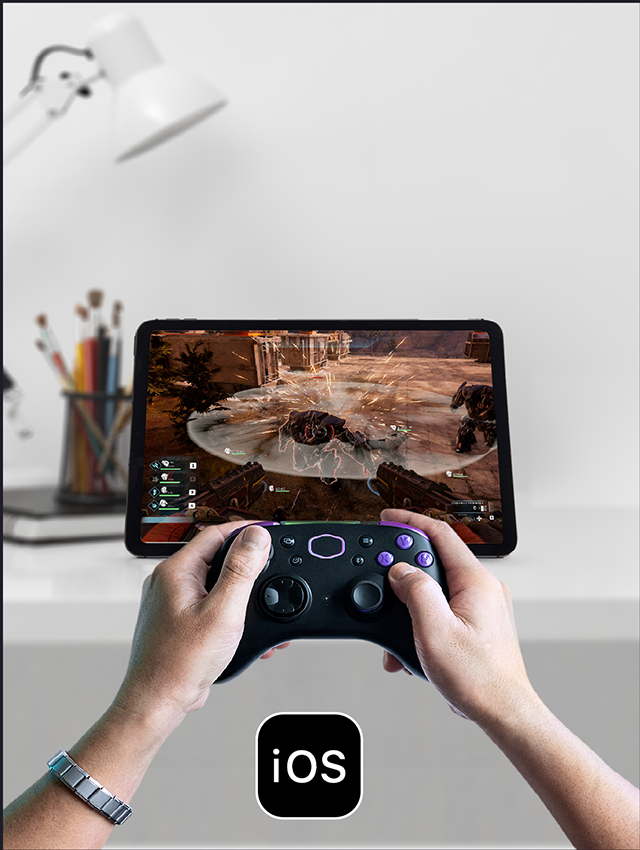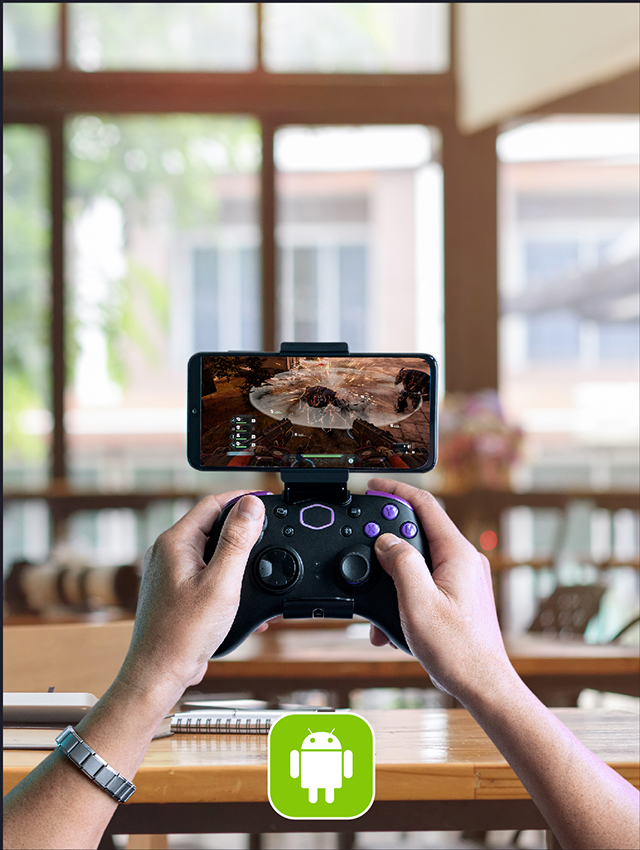 Hand Sculpted Form Factor With Anti-slip halo Texture
Ergonomics are incredibly important when it comes to gaming controllers, and the Cooler Master Storm Controller is specifically designed to fit your hand. With an emphasis on a hand-sculpted form factor, we've also included an anti-slip HALO texture to enhance comfort over long gaming sessions.
Precision Trigger Force
Based on user research and extensive factory testing, we've tuned the trigger activation force to the right balance of rigidity and flexibility, ensuring that players accurately push the triggers when needed and avoid miss-presses.
Hybrid D-pad
The Cooler Master Storm controller comes equipped with a Hybrid D-PAD allowing for easy directional presses, but also making it easier to perform sweeps or diagonals in fighting games.
Unique Identity
The Cooler Master Storm Controller fully embraces our unique visual identity with a high-quality finish accompanied by purple accents and the Halo Logo in the center.