ASUS ROG STRIX LC II 240 ARGB 240MM ALL IN ONE LIQUID CPU COOLER
ASUS ROG STRIX LC II 240 ARGB AIO delivers high-performance CPU liquid cooling with sleek, modern aesthetics. Featuring a closed-loop design and ARGB radiator fans, the cooler unleashes the full potential of an Intel® or AMD CPU while further accentuating your build with brilliant multi-color lighting effects. With the cooling you expect from ROG, Strix LC II 240 ARGB is ready to become an essential part of your rig and light it up with your own unique style.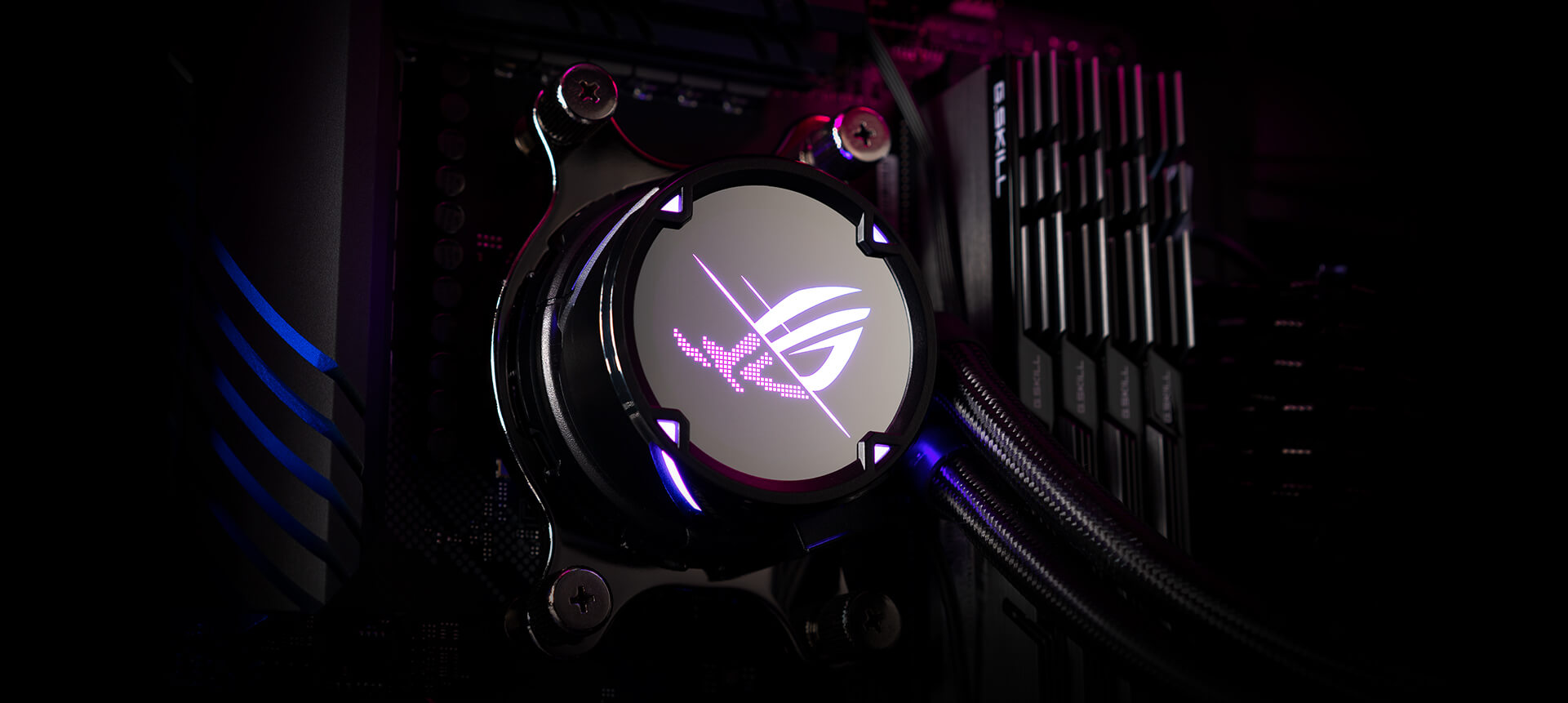 NEXT-LEVEL CUSTOMIZATION
Intricate new designs on ASUS ROG STRIX LC II 240 ARGB showcase the iconic ROG aesthetic, and every detail shines with the spirit of Strix. Aura Sync support on the pump cover's new illuminated ROG logo and ARGB radiator fans allows you to coordinate lighting effects with ROG build components — and show off your personal style. Also, engraved ROG lettering on the radiator's side complements the iridescent lettering on the hubs of each fan.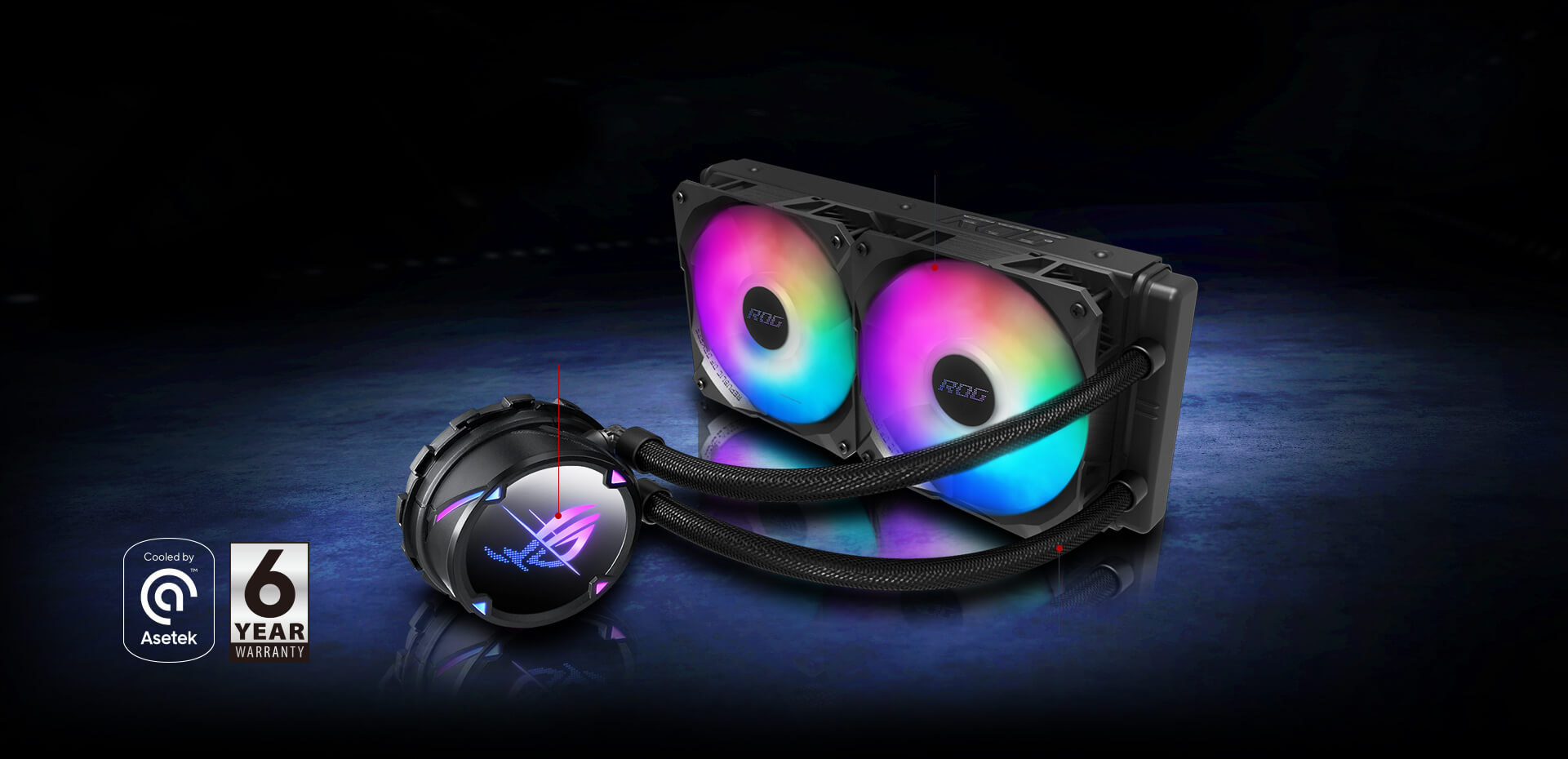 Armoury Crate
Armoury Crate is a software utility that provides centralized control of supported ROG gaming products. From a single intuitive interface, Armoury Crate puts command of all your Aura gear at your fingertips, including access to the powerful Aura Creator – opening up infinite lighting possibilities. The software also provides control of settings for a select and growing number of ROG products, making it easier to tune the look and feel of your system. Armoury Crate even features dedicated areas for product registration and ROG news to help you stay in touch with the ROG gaming community.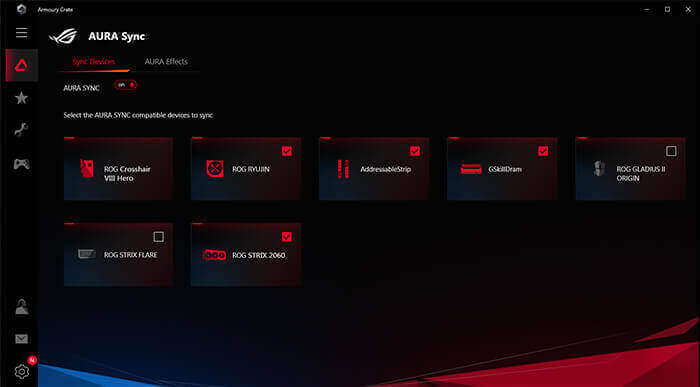 Optimized Fan Design
The ASUS ROG STRIX LC II 240 ARGB radiator fans are specifically tuned to deliver optimum performance on ROG Strix LC II series radiators. The fans generate 81 CFM / 5.0 mmH2O for exceptional cooling efficiency.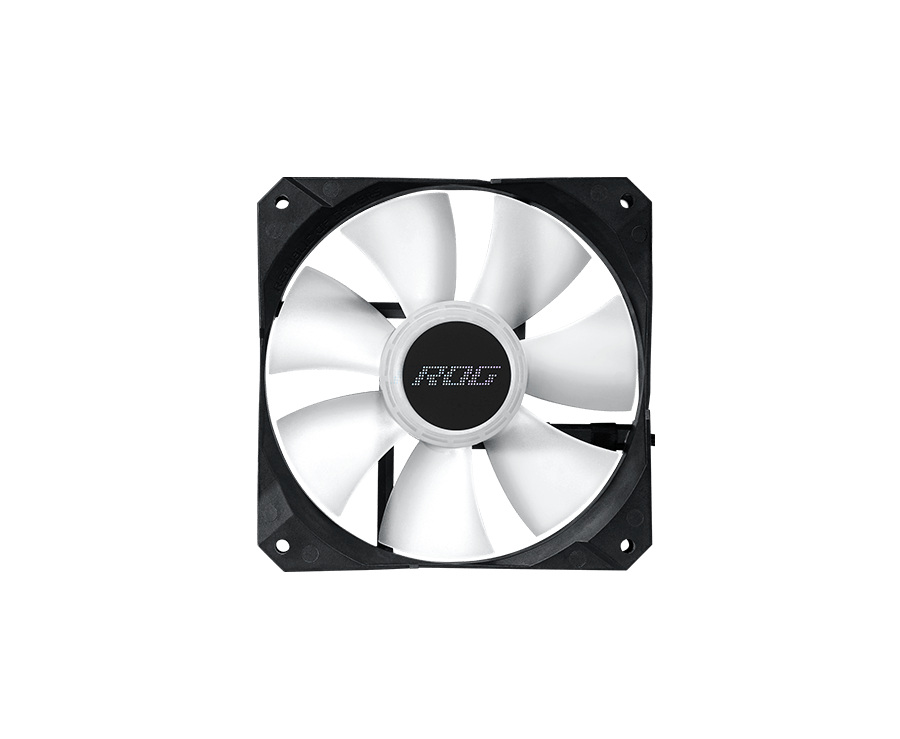 Enhanced Pump Design
ASUS ROG STRIX LC II 240 ARGB series is equipped with the latest cooling-plate design. Machined from pure copper, the plate features an array of fine micro-channels that reduce thermal resistance and increase surface area, resulting in lower CPU temperatures.
PWM-Controlled Pump and Fans
PWM control enables both the pump and radiator fans to spin at slower speeds when the CPU is idling or under light load, helping to keep noise levels to a minimum.
COMPREHENSIVE COMPATIBILITY
ASUS ROG STRIX LC II 240 ARGB series is compatible with a wide range of Intel® and AMD motherboard platforms, giving you the flexibility to pair it with your choice of processor. With 380mm of tubing at your disposal, radiator installation is equally as flexible in a variety of chassis.