ASUS GEFORCE GT710 2GB DDR3 EVO GRAPHICS CARD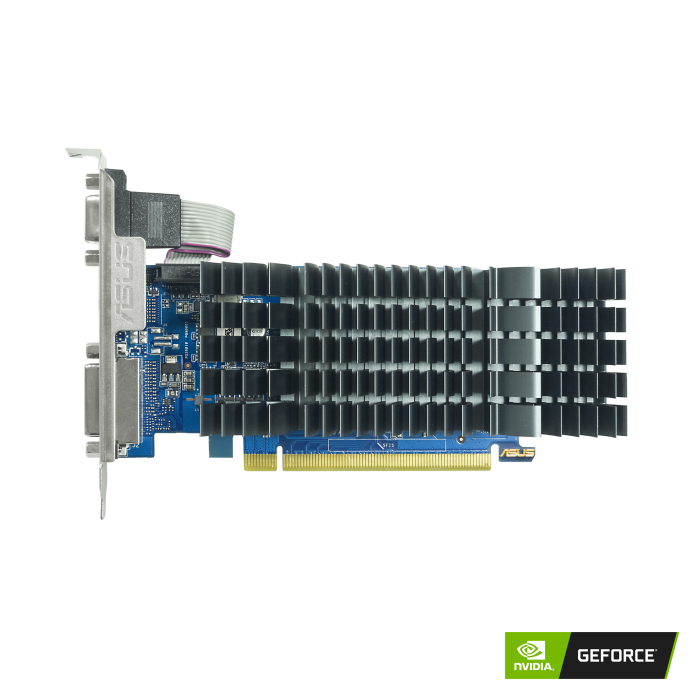 Big Productivity in a Small Package
The ASUS GEFORCE GT 710 Graphics Card is a passively-cooled graphics card that enables quiet multi-monitor productivity.
Passive Cooling
ASUS GT 710 A passively-cooled design creates a quieter workspace.
Supports 3 Displays
ASUS GT 710 is a compact graphics card with three outputs (HDMI, DVI and D-Sub) that can support up to three displays at the same time for convenient multitasking.