ASUS DUAL GEFORCE RTX 3050 8GB GDDR6 GRAPHICS CARD
2x Fans. 2x Fun.
Featuring the latest NVIDIA® Ampere architecture, ASUS DUAL RTX 3050 8GB GDDR6 Graphics card fuses dynamic thermal performance with broad compatibility. Advanced cooling solutions from flagship graphics cards — including two Axial-tech fans for maximizing airflow to the heatsink — are packed into the 20 cm long, 2-slot card, delivering more power in less space. These enhancements make ASUS DUAL RTX 3050 8GB GDDR6 the perfect choice for gamers who want heavyweight graphics performance in a compact build.
Axial-tech Fan Design
Better, faster, stronger
Two tried-and-true Axial-tech fans feature a smaller hub that facilitates longer blades and a barrier ring to increase downward air pressure.
0dB Technology
Quiet intelligence
To eliminate unnecessary noise, a stop mode halts all fans when the ASUS DUAL RTX 3050 8GB GDDR6 GPU temp falls below 50 degrees and power consumption is low.
Dual Ball Fan Bearings
2x longer lifespan
Different bearing types have unique pros and cons. Ball bearings excel at durability and can last up to twice as long as sleeve bearing designs.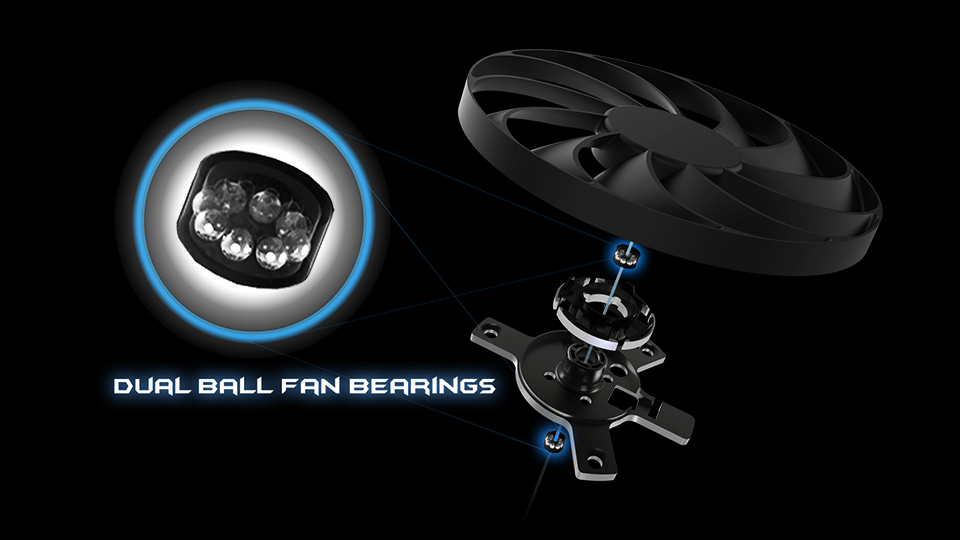 2-slot Design
Sink your heat into this
A carefully designed shroud, heatsink, and heatpipes layout allows the two Axial-tech fans to leverage chassis side-panel ventilation and deliver thermal performance that belies the card's size.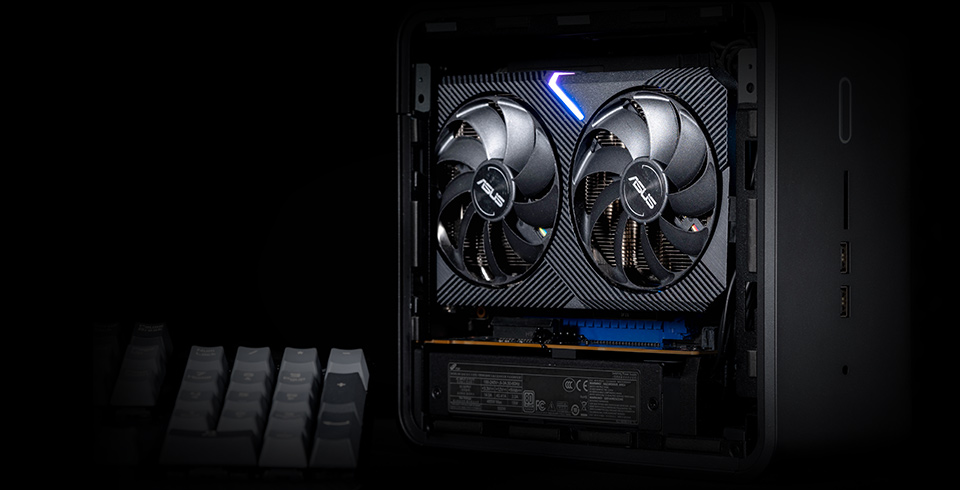 Auto-Extreme Technology
Precision automated manufacturing
ASUS DUAL RTX 3050 8GB GDDR6 Auto-Extreme Technology is an automated manufacturing process that sets new standards in the industry by allowing all soldering to be completed in a single pass. This reduces thermal strain on components and avoids the use of harsh cleaning chemicals, resulting in less environmental impact, lower manufacturing power consumption, and a more reliable product overall.
Protective Backplate
That's so metal!
The ASUS DUAL RTX 3050 8GB GDDR6 PCB is reinforced by an aluminum backplate that adds structural rigidity, helping to prevent flex and protect components and trace pathways from damage.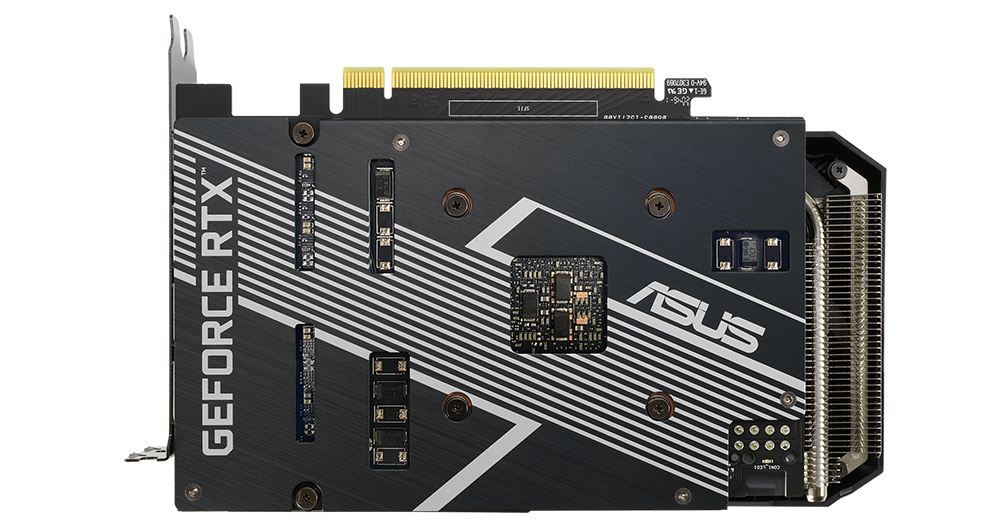 Stainless Steel Bracket
Steel yourself
The mounting bracket of the Dual has been beefed up with 304 Stainless Steel that's harder and more resistant to corrosion.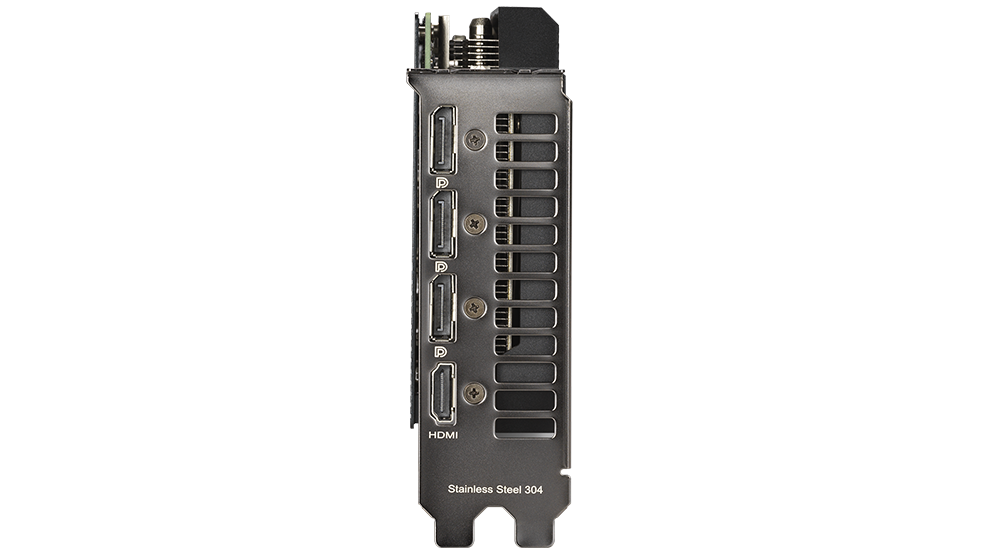 GPU Tweak II
Monitor, tweak, and tune
The ASUS DUAL RTX 3050 8GB GDDR6 GPU Tweak II utility takes graphics card tuning to the next level. It allows you to tweak critical parameters including GPU core clocks, memory frequency, and voltage settings, with the option to monitor everything in real-time through a customizable on-screen display. Advanced fan control is also included along with many more features to help you get the most out of your graphics card.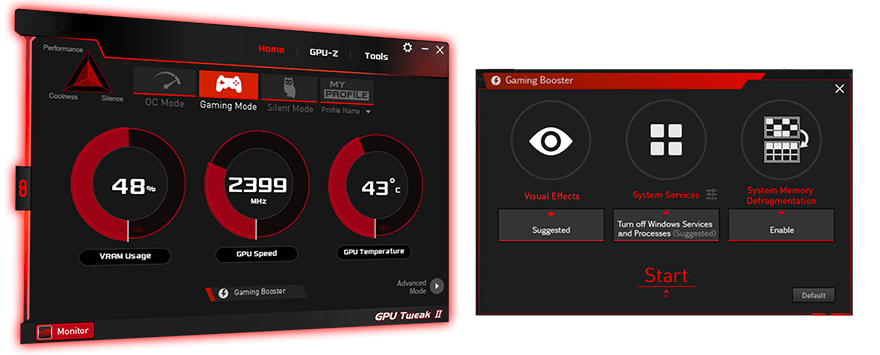 QuantumCloud
Profit from GPU power
QuantumCloud is a safe and easy-to-use application that lets you effortlessly earn extra money by sharing your graphics card's computing power. Earnings are accessible through your PayPal or WeChat account, and QuantumCloud also supports multiple exchange methods, including Steam. In addition, QuantumCloud doesn't collect any personal data, so your privacy stays protected. ​Get started right away with just one click!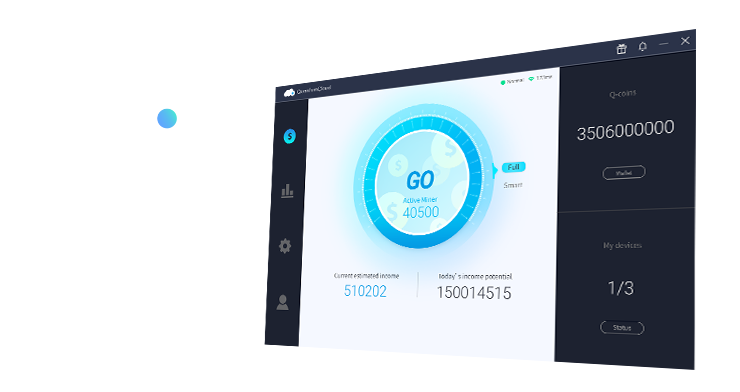 144-hour Validation Program
"Extensive" may be an understatement
A 144-hour validation program puts cards through a series of stringent tests to ensure compatibility with the latest games.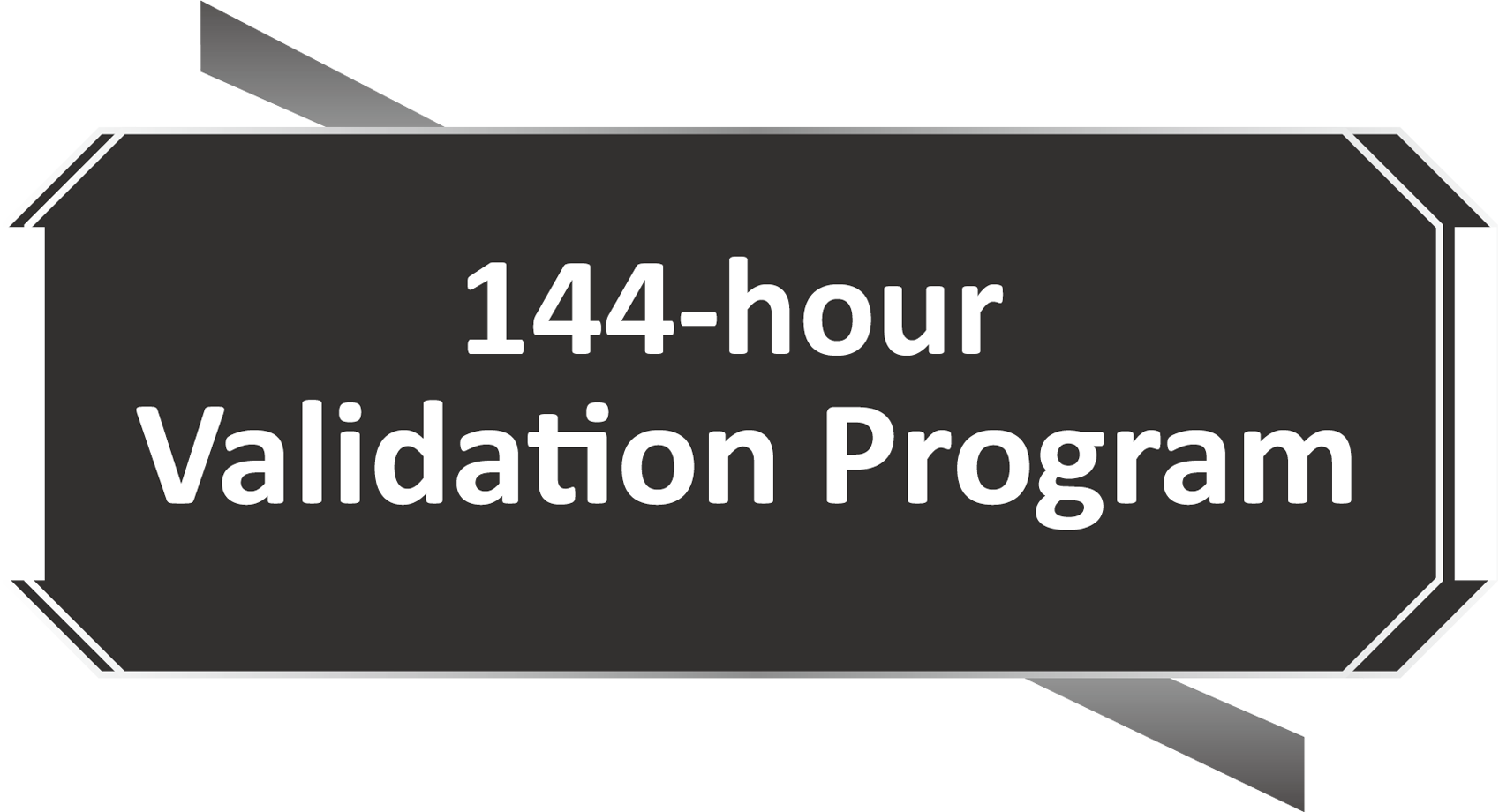 Subtle Lighting
A bit lit
The shroud features a subtle illuminated strip that creates a stylish accent for your build.