ASUS ZENDRIVE V1M EXTERNAL DVD DRIVE AND DVD WRITER (SDRW-08V1M-U)
ASUS Zen Drive V1M external DVD drive and writer with built-in cable-storage design, USB-C® interface, compatible with Windows 11 and macOS, M-DISC support, comprehensive backup solutions included.
Convenient cable storage
No more losses with a built-in 24cm connecting cable.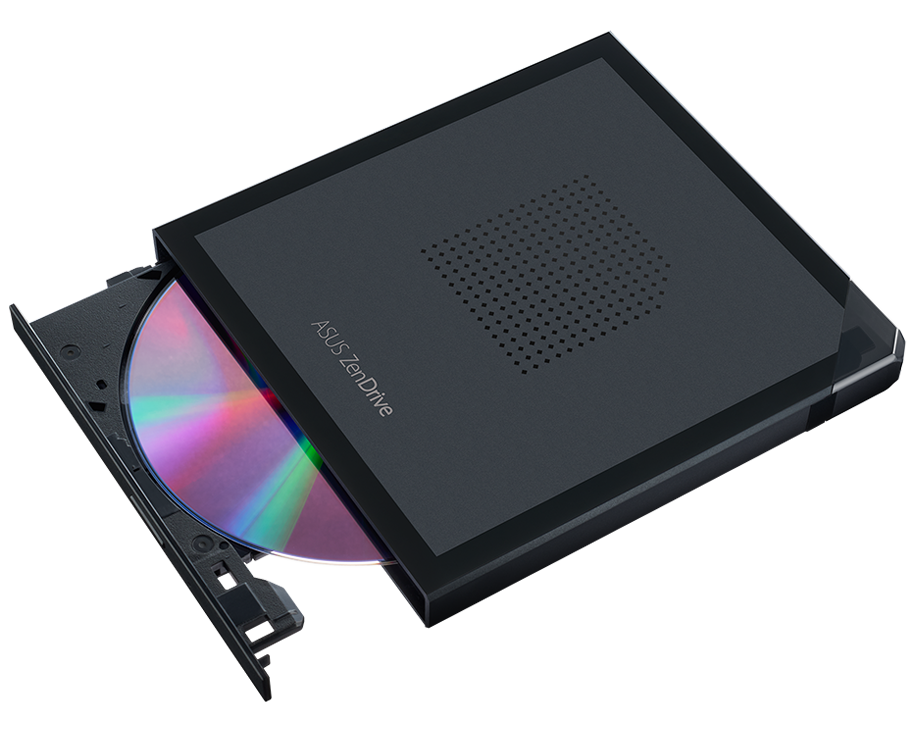 USB-C interface
Perfect companion for latest-generation ultraslim laptops.
M-DISC support
ASUS ZENDRIVE V1M Store your precious photos, videos and data for up to 1,000 years.
Windows or macOS
Cross-platform support for broad compatibility.
Drag and burn
Create a disc in just three steps, via intuitive interface. (Windows only)
Disc Encryption
Hassle-free data protection through password control and hidden-folder functions.
(Windows only)
Backup software included
ASUS ZENDRIVE V1M Nero BackItUp enables easy archival of photos, videos or data. (Windows only)