Graphics Card, Nvidia Graphics Card
Asus Phoenix Radeon RX550 4GB GDDR5 graphics card
---
₹7,829
In stock
Compare
ASUS Phoenix Radeon RX550 4GB GDDR5 Graphics Card
ASUS Phoenix RX550 graphics cards pack as much performance as possible into a compact design that offers a wide range of compatibility with small chassis. Limited space begs an efficient cooling system, and the ASUS Phoenix RX550 delivers with a fan that sports dual ball bearings and is certified for IP5X dust resistance. Whether you're upgrading an outdated card or building your first gaming rig, the Phoenix is a potent package that delivers latest-gen performance.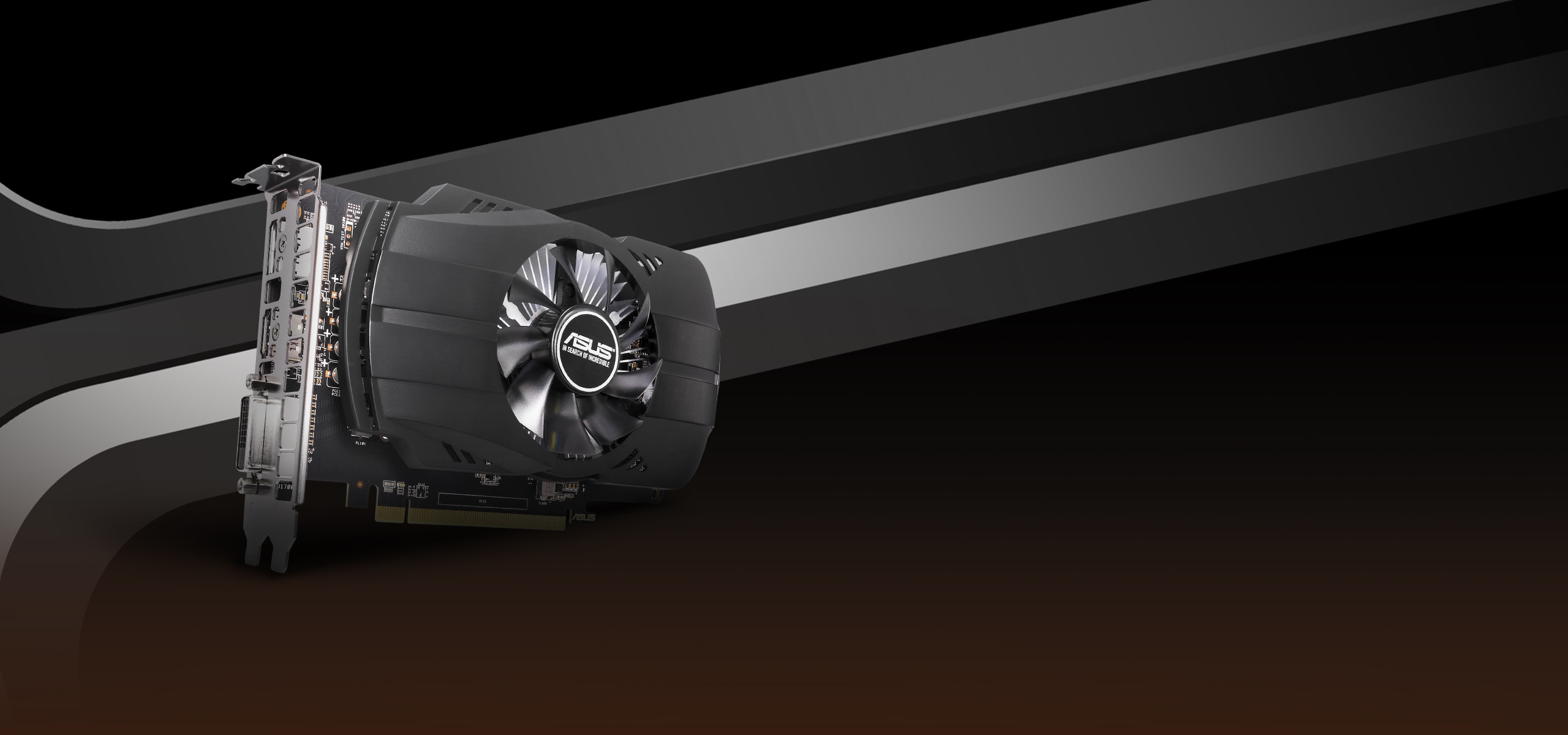 Dual Ball Fan Bearings
Different bearing types have unique pros and cons. Ball bearings excel at durability and can last up to twice as long as sleeve-bearing designs.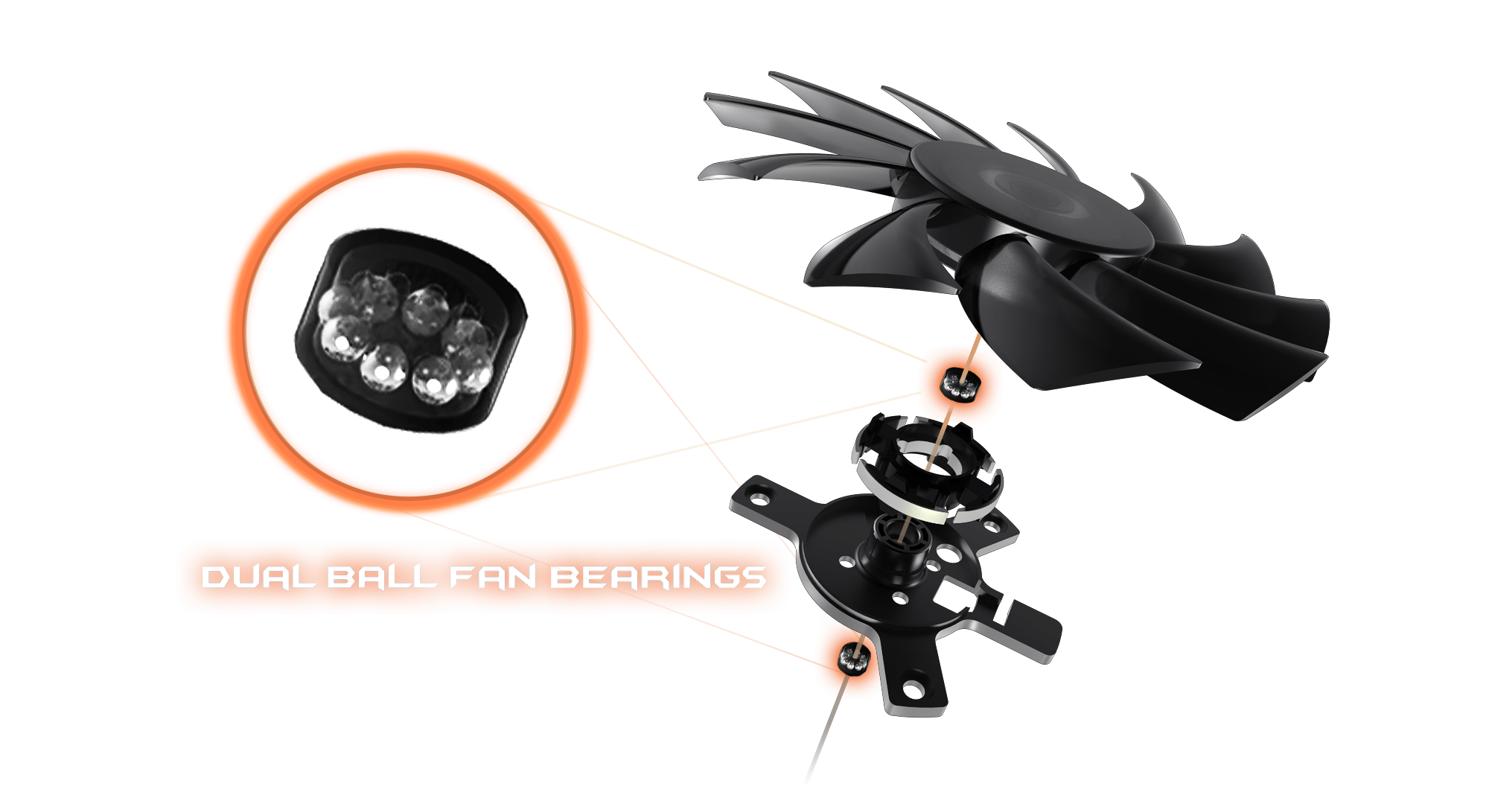 Auto−Extreme Technology
Precision automated manufacturing
ASUS Phoenix RX550 Auto-Extreme Technology is an automated manufacturing process that sets new standards in the industry by allowing all soldering to be completed in a single pass. This reduces thermal strain on components and avoids the use of harsh cleaning chemicals, resulting in less environmental impact, lower manufacturing power consumption, and a more reliable product overall.
144−hour Validation Program
"Extensive" may be an understatement
Each ASUS Phoenix RX550 card must meet rigorous performance and reliability standards before it ships. Performance and stress tests are run with the latest chart-topping titles like Fortnight, League of Legends, Over watch, and PlayerUnknown's Battlegrounds. We also carry out reliability trials that include a 144-hour stability test and a series of 3DMark benchmarking runs to ensure the card performs well when pushed to the limits.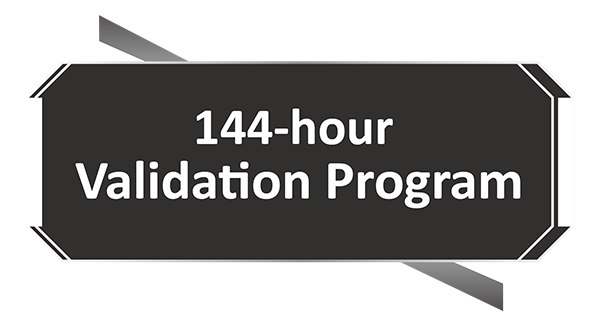 GPU Tweak II
Monitor, tweak, and tune
The ASUS GPU Tweak II utility takes graphics card tuning to the next level. It allows you to tweak critical parameters including GPU core clocks, memory frequency, and voltage settings, with the option to monitor everything in real-time through a customizable on-screen display. Advanced fan control is also included along with many more features to help you get the most out of your graphics card.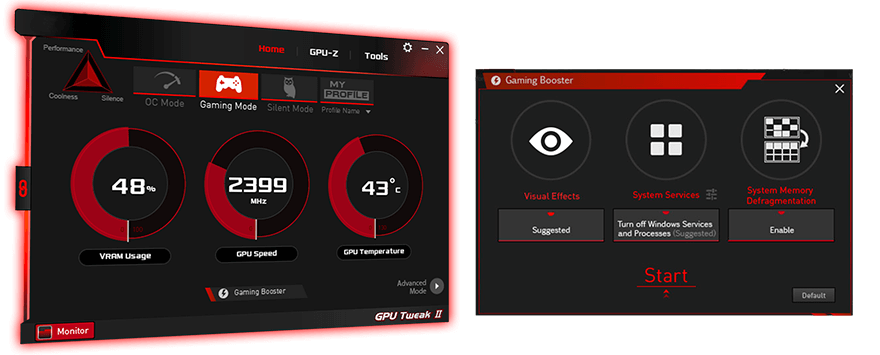 AMD Radeon™ Anti-Lag
AMD Radeon™ Anti-Lag minimizes the amount of time between a key press or mouse movement and having that response show up on the screen. For competitive gamers, this feature is a must-have.

Intelligent Sharpening Technology
Radeon™ Image Sharpening (RIS) is a contrast-adaptive sharpening algorithm designed to intelligently enhance details to deliver crisp-looking visuals with minimal performance impact.
FidelityFX
FidelityFX is a collection of high-quality post-process effects that automatically collapse multiple effects into fewer shader passes to reduce GPU overhead.

Radeon™ Boost
Give your games a boost of performance by dynamically lowering resolution to allow higher FPS with no perceived impact to quality.

Integer Display Scaling
Relive the nostalgia of classic games on modern high-resolution displays with Integer Display Scaling. IDS upscales each pixel by a factor of four (or more) to provide a crisp visual experience.

Graphic Engine
AMD Radeon RX 550
Bus Standard
PCI Express 3.0
OpenGL
OpenGL®4.5
Video Memory
4GB GDDR5
Engine Clock
1183 MHz
Stream Processors
512
Memory Speed
6000 MHz
Memory Interface
128-bit
Resolution
Digital Max Resolution 5120 x 2880
Interface
Yes x 1 (Native DVI-D)
Yes x 1 (Native HDMI 2.0b)
Yes x 1 (Native DisplayPort 1.4)
HDCP Support Yes (2.2)
Maximum Display Support
3
NVlink/ Crossfire Support
No
Software
ASUS GPU Tweak II & Drivers: please download all software from the support site.
Accessories
1 x Speedsetup Manual
Recommended PSU
350W
Slot
2 Slot
Dimensions
19.2 x 11.5 x 3.9 cm
7.6 x 4.5 x 1.5 inch
Warranty
3 Years