ACER AOPEN GAMING
ACER AOPEN GAMING
Games play smoother with cutting edge gaming tech.
WQHD display
Delve deeper into the game world with sharper details and more accurate colors. Games are more immersive and hidden features more apparent with WQHD resolution.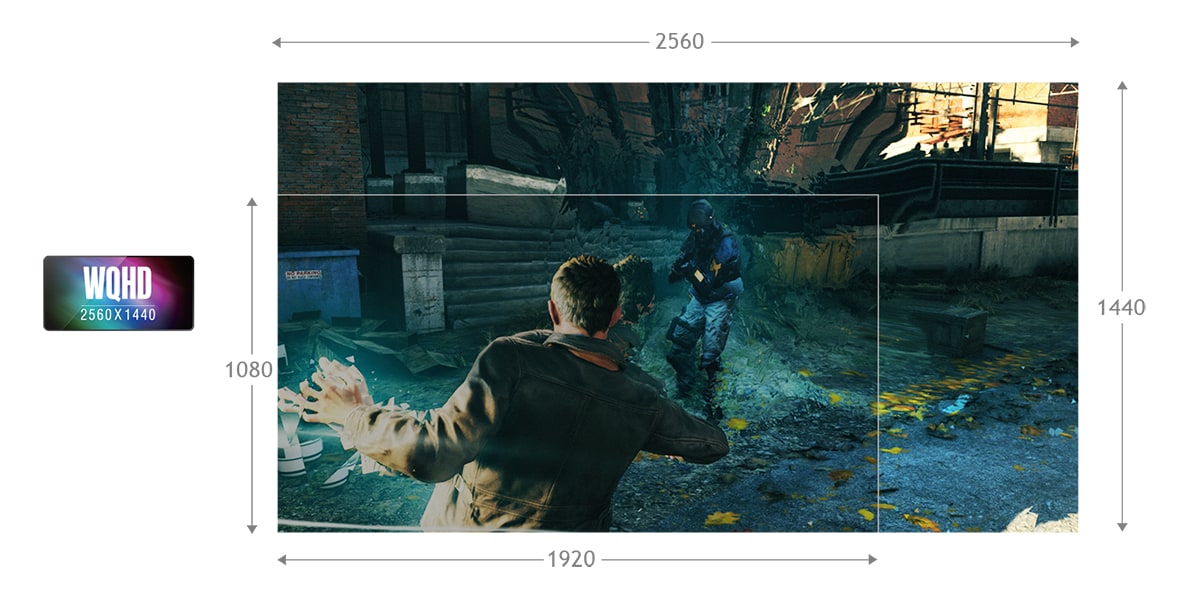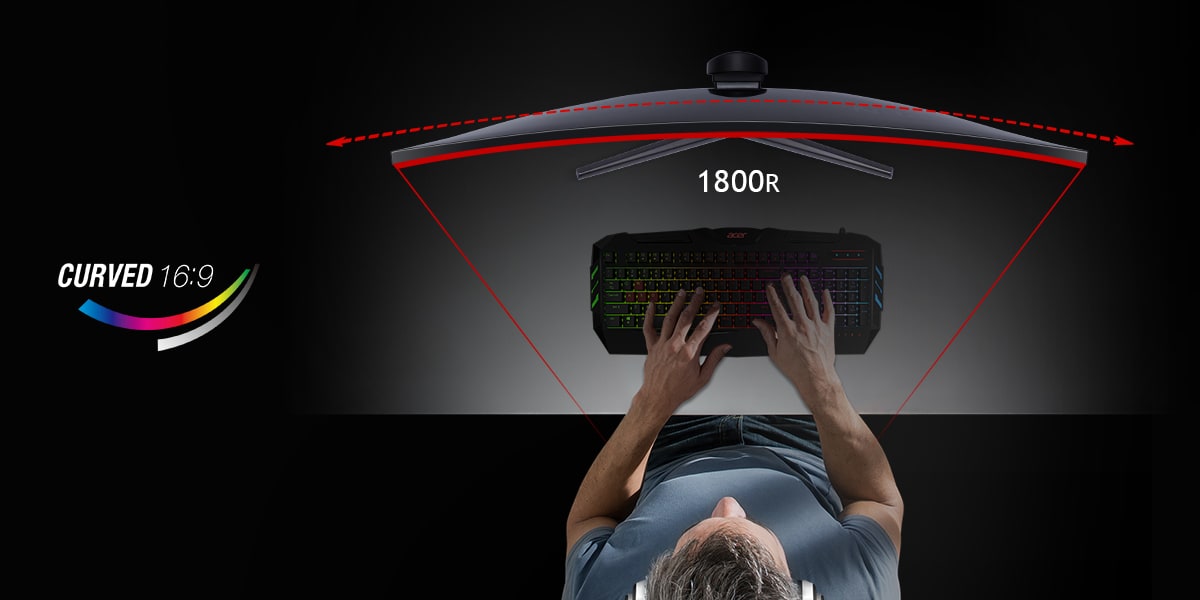 1800R curved display
Experience more cinematic, immersive viewing and reduced eye strain with a sleek-looking 1800R curved screen.
AMD® Radeon FreeSync™
With Radeon FreeSync™, the monitor's framerate is synced with that of the graphics card, which eliminates screen tearing and delivers an ultra-smooth gaming experience.
*For Radeon™ FreeSync technology, users will require: a monitor compatible with DisplayPort Adaptive-Sync, a compatible Radeon™ GPU with a DisplayPort connection, and a compatible Radeon™ Software graphics driver.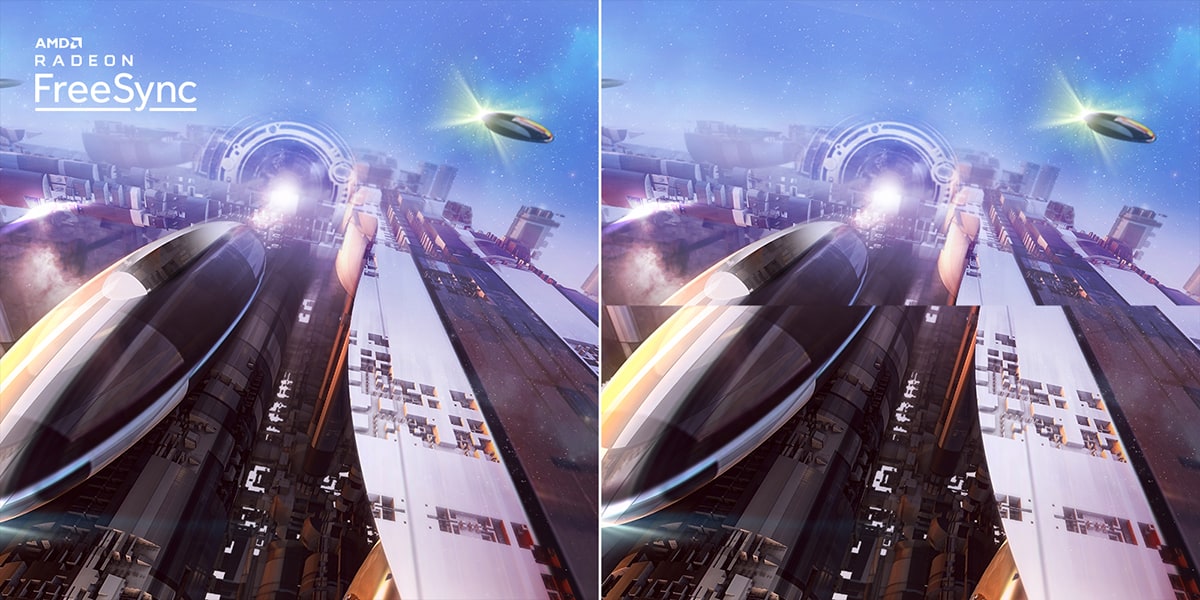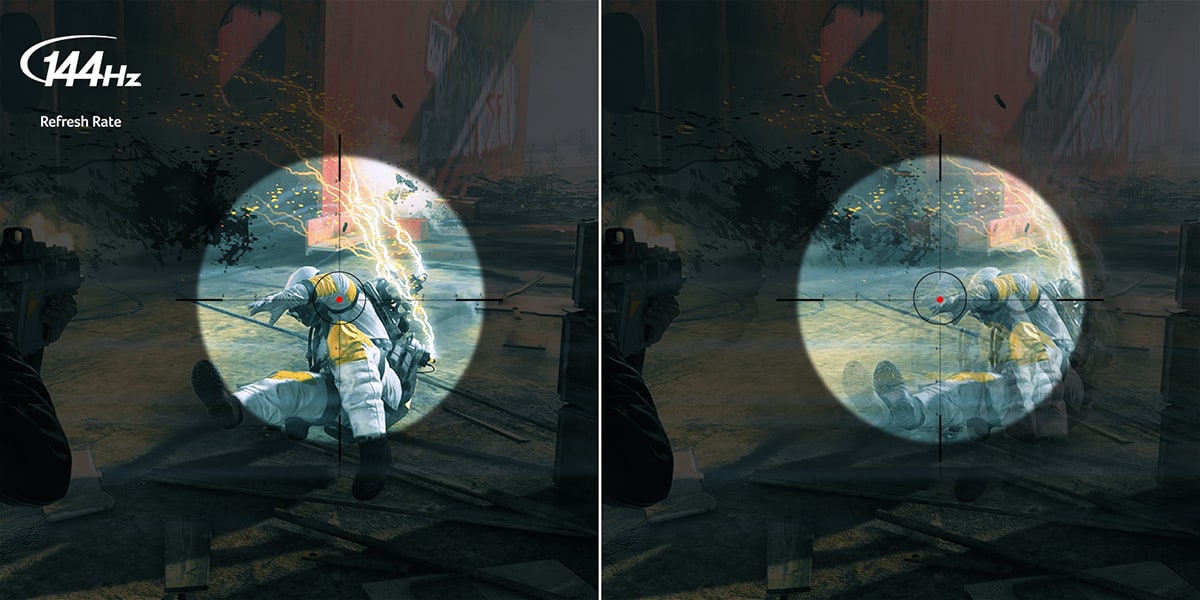 144Hz refresh rate
Experience ultra-smooth gameplay with faster frame rendering and lower input lag with a rapid refresh rate of 144Hz.
*Actual refresh rates may vary depending on model and/or region, computer specifications/hardware and/or set up.
4ms response time
Enjoy clearer, more immersive gameplay without blurring thanks to a rapid response time of 4ms.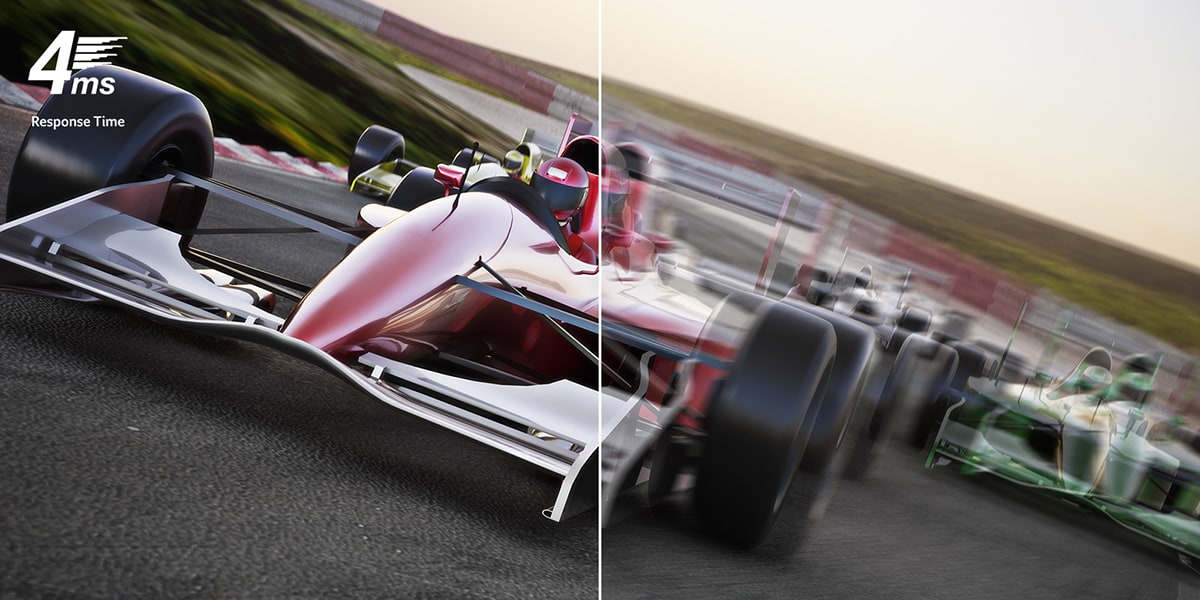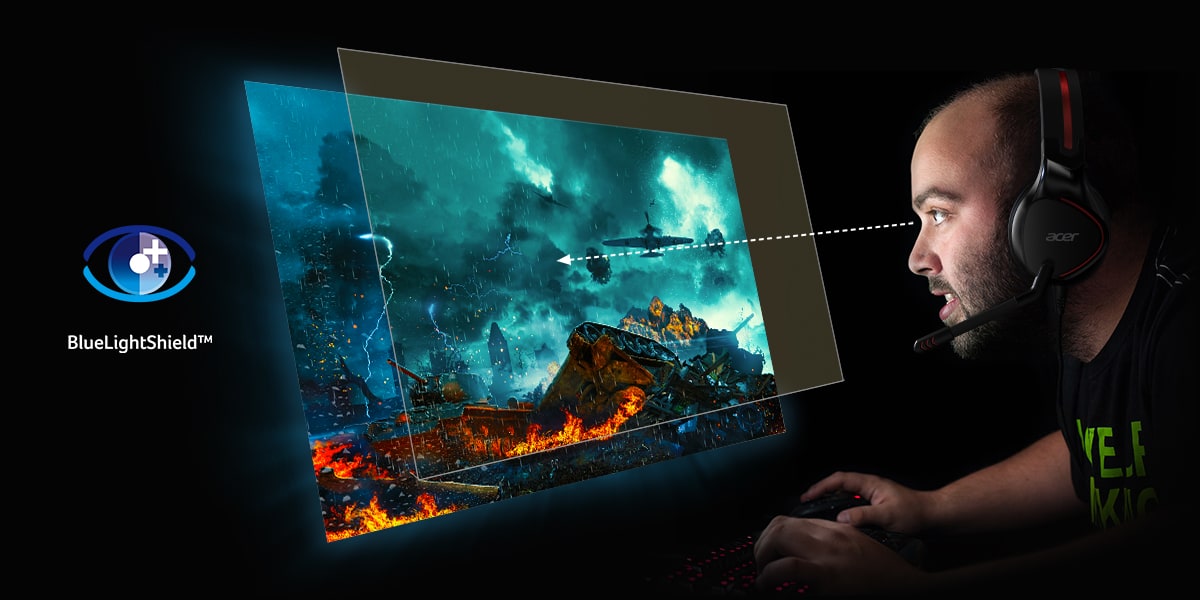 BlueLightShield™
Protect your eyes from unnecessary strain by utilizing BlueLightShield™ technology.
Flickerless™
Eliminate annoying screen flicker and reduce the risk of eye strain with Flickerless™ technology.